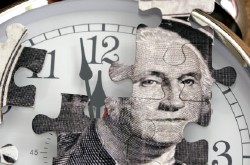 While some creditors are more flexible than others when it comes to late payments, the IRS tends to take a hard line on delinquent taxes, late tax returns, and unpaid taxes. If you have income tax problems or need help with back taxes, there are a number of potential solutions that can bring you tax debt relief. Here in the Los Angeles area, our experienced tax resolution company can provide you with the tax assistance you need. Call Taxation Solutions, Inc. today for a free phone consultation.
With a highly qualified team of tax consultants consisting of CPAs, enrolled agents, and tax attorneys on staff, Taxation Solutions, Inc. provides a level of expertise that is not readily available from many other tax help companies. Whether you need professional assistance with penalty abatement or representation at a business audit, our tax resolution experts have what it takes to produce the best possible results for your particular situation. With a strong background in tax law and accounting, our firm's tax consultants have the knowledge, the credentials, and the professional experience to provide you with top-notch representation and advice.
Experience in Resolving Tax Problems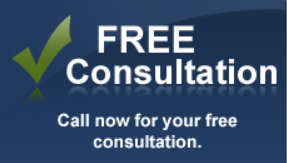 If you're dealing with tax penalties, IRS audits, or filing your tax return late, you need the help of a seasoned tax consultant who really knows the ropes. When you turn your tax problems over to Taxation Solutions, Inc., you can be confident we'll take the time to fully understand your tax issues and aggressively pursue the tax relief strategies that will be the most beneficial to you. With over 40 years of combined experience, we're one of the best teams of tax professionals to have in your corner when you are facing delinquent taxes and other issues.
Top-Notch Legal and IRS Audit Representation
Being audited by the IRS? Sounds scary at first, but you'll be relieved to know that you don't even have to be there at the tax audit. One of our CPAs or enrolled agents will attend as your representative. We will provide the IRS examiner with the requested documentation and respond concisely to any relevant questions. As your tax advocate, we'll represent your best interests throughout the audit and provide any necessary followup information to the auditor. We possess the knowledge of IRS policies and procedures to be able to present your case to its best advantage. If there are any issues that need to be resolved, our incisive negotiating skills will help ensure a positive outcome. When necessary, our firm's tax attorneys can appeal an IRS action at the agency level—or before a federal tax court. Regardless of the circumstances, our highly qualified legal and tax resolution team can provide you with outstanding representation at all levels.
Call or e-mail us today for a free phone consultation.